Hi all Family of Grave Diggers followers!
First of all, I am sorry if I missed someone when I told I'd be away for a while, everything happened so fast!
And this is what happened: I had decided to take a year off to really finalize the game but time was running out (and for you who follows my devblog on twitter knows there were a lot non game related stuff that slowed everything down too), so I had to get a job!
We, my family and I, lived in Montpellier (it's on the Mediterranean side of France) but we never really liked it there so we decided to change city as it seemed a good moment of opportunity, and we choose Bordeaux!
So off I were looking for a job, having interviews, doing tests, negotiating salary, start date and so on.
And one day I found both an interesting and okay paying (my girlfriend would leave her job so I have to be the bread hunter for a while), starting early April.
Just one problem, that's in two weeks! And we couldn't find an apartment! Well off I went, renting an AirBnB for my first week of work: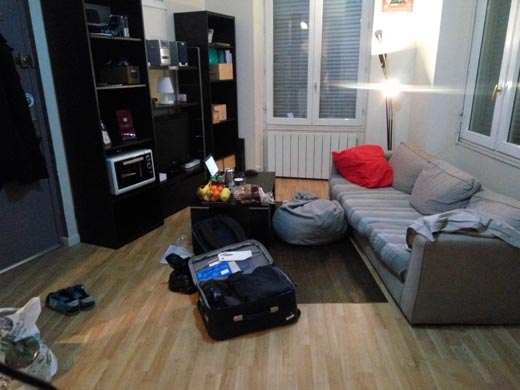 But the train takes 5 hours (when it's not late or outright annulled!) which left me with only, roughly, one day with my family every week, so I decided to bring everybody here right away!
So… moving!
Moving like a game developer!

I have moved around a bit in my life and I have found that it always takes around three times more time/energy to move than you thought it would.
The fun thing is that this rule seems to work even if you know about the rule!
It's Always much much worse than expected.
Let's move this: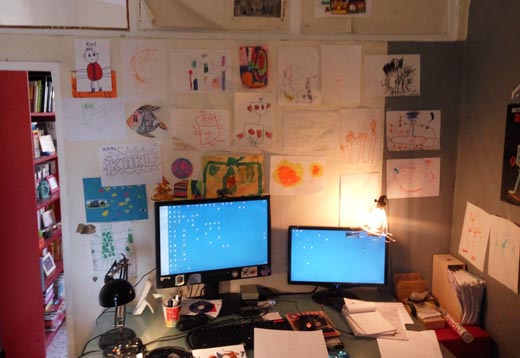 Almost done, right? Right?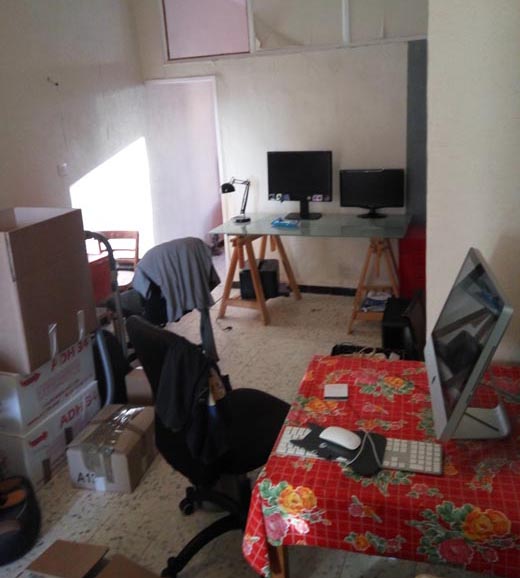 And sure it was (worse than expected, not almost done) , the moving itself took almost a whole week, including all the last minute panic cleaning where, for example, my mother in law threw all our last stuff away before we noticed, and so on.
But finally, here we were, freshly arrived in Bordeaux!
But, misfortune. We haven't found an apartment just yet, what should we do? Sell our things and live under a bridge? Move to Australia?
Barring the most important stuff, we put all our things in a storage facility box: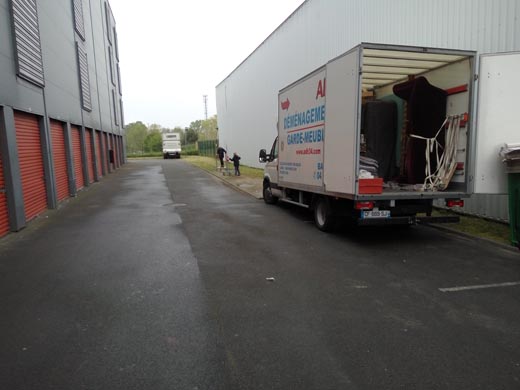 and rented another temporary apartment for a week.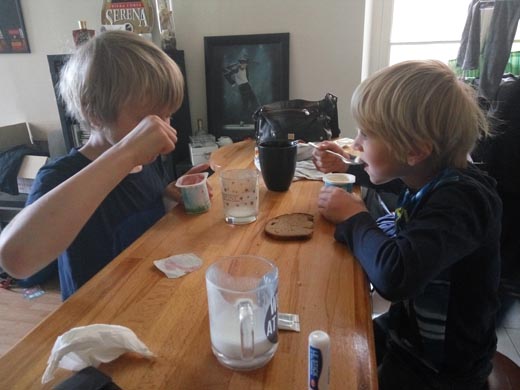 But we didn't find an apartment so we rented another temporary apartment. For a month this time. That should do the trick, right? Right?
Sorry for the bad quality image: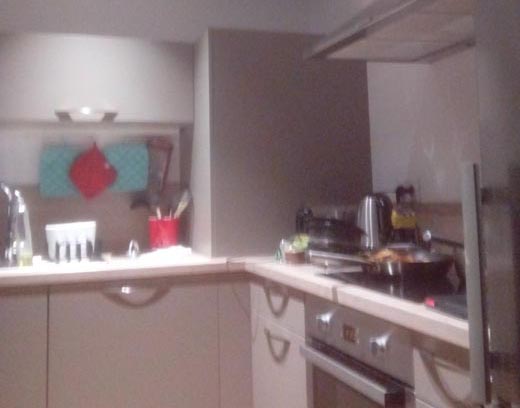 I took the tramway to work and I must say that it's beautiful around here: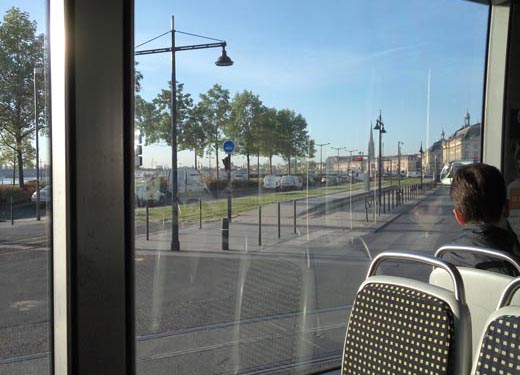 And lots of cats!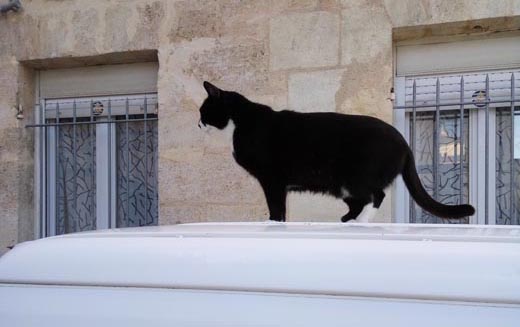 So far so good but in the meantime, I also had to learn some new tech I haven't tinkered with since school or just didn't know at all (Python, git, tcl, Amira, open inventor, crazy buildsystems, the list goes on… but also the work I was actually supposed to do, Single Particle Reconstruction, IMO really cool stuff) so I was quite occupied to say the least.
But we didn't find an apartment!
So here we went again, another month in a temporary rent.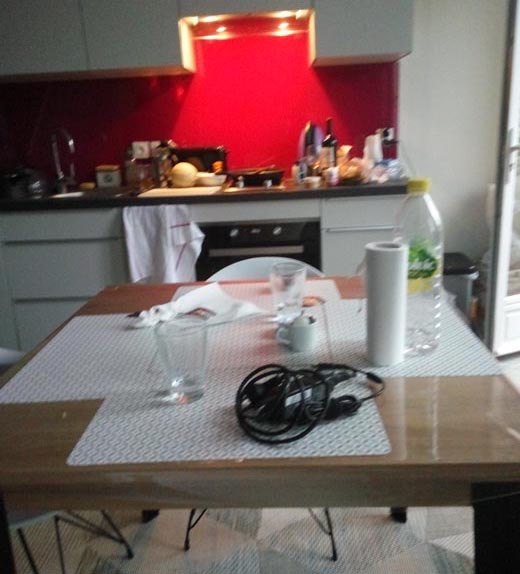 Add a death in the family and the burial the same day there were national strikes (no trains, "operation snail" on the motorways…), a week of Benign Paroxysmal Positional Vertigo (in our 40m² temporary apartment), all the hassle of finding a school for the kids in the last two months of the year without having an address and moving our (sparse but growing) stuff every now and then and I must confess that we were quite relieved when we finally found it!
Now we just have to move in, that should be easay and quick right? Right?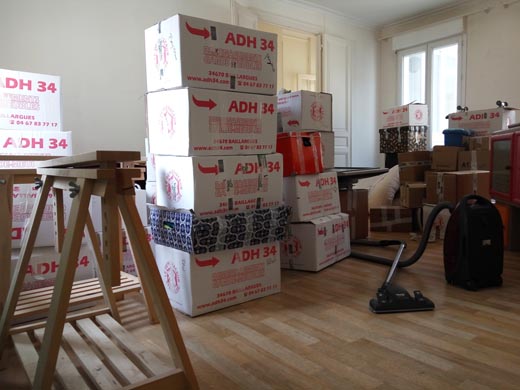 We have just started to explore our new surroundings, but I like it a lot.
The view from our toilets (never underestimate a good toilet view)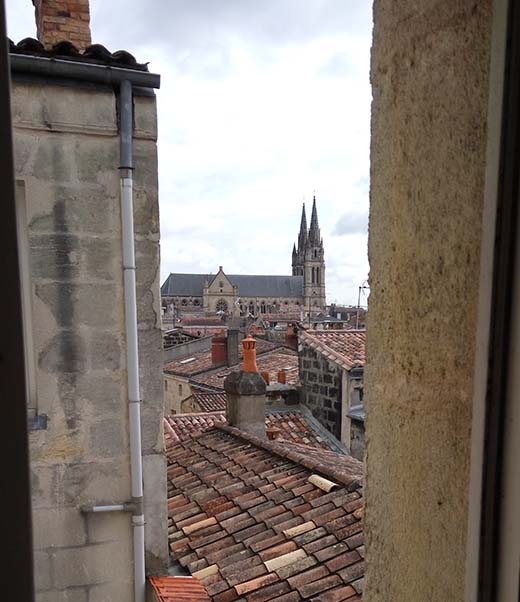 The Darwin Project (you can go there by bus, tramway or … by boat!)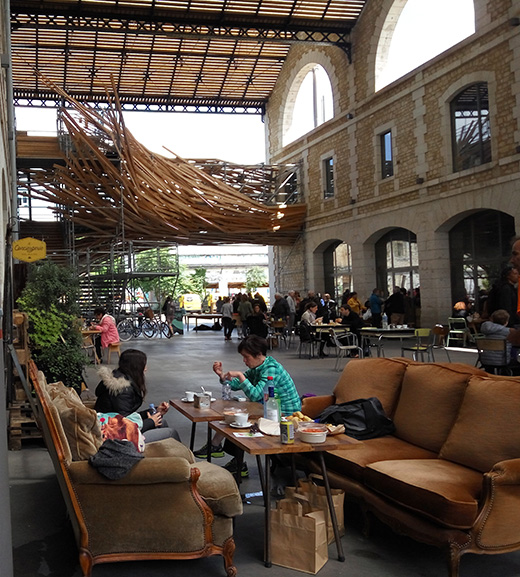 And of course the ocean: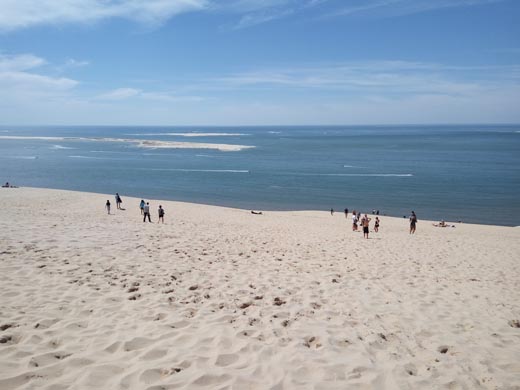 Thank you for reading all this (or scrolling quickly!), but now it's time for the real news:
A Family of Grave Diggers 0.875 is now Out!
All the wonderful music made by Chris Kukla is now integrated, lots of bugfixes and maybe most important, the development is back on track!
It's nice to be back.
Ludvig aka Valmond @ Mindoki Games